Bel Company is a full-service mechanical, construction, mold remediation, and restoration company.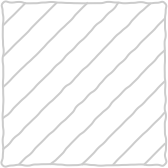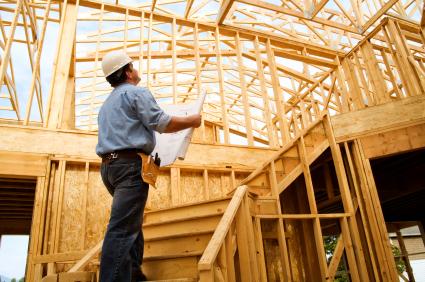 General Contractor / Remodeling


COVID-19 Custodial Services

Mold Remediation and Restoration

Need Something Not Listed?
Fire & Smoke Restoration
After a property fire, destruction is anticipated. But, water damage that may have come from putting out the fire also contributes to fire remediation. Fire restoration companies like Bel Company have been trained to repair homes and businesses from fire damage ranging among a large variety of scenarios. When your location has been damaged by smoke, we can restore that as well.
Using the latest in cleaning technology for removing soot and odor, we can get a home or business and (some of) the belongings to usable as quickly as possible. If ignored, the smell of smoke tends to linger for a very long time.
Water Damage Restoration
Bel Company has the repair know-how when water invades your home or business due to a storm, flood, broken pipe, or other accidents. We possess state-of-the-art water removal, drying capability, and water damage cleanup equipment to prevent greater loss.
Our recovery services are not limited to repairing your building's structure, but we also specialize in content restoration. Our technicians have experience in restoring appliances, electronics, furniture and many other items due to water or flood damage.
We can answer any questions and give some suggestions to help limit water damage and loss before arriving at the scene. Flood and water damage can initiate many problems if not handled correctly.
How We Can Help
Bel Company's restoration team is here for you during the most stressful times. Restore or repair services we provide include fire, water, storm, and mold. Our recovery team has ample experience in bringing a home or office back to its original level of comfort.
Turn Services
Bel Company will conduct a thorough walk-through of the unity at a property to generate a list of tasks to prepare for the next tenant.
We value your need to maintain your portfolio of rental units. Bel Company is your one-call single rental and apartment turn solution. We offer a complete investment property "turn" process that removes the need to manage multiple vendors which not only saves time, but also money.
Property Services
Lock Change or Re-keying of Door Locks
General Maintenance Items
Unit Cleaning
Painting
Flooring Repairs, Replacement and Maintenance
Professional Painting
Yard and Garden Clean-up and Maintenance
How We Can Help
We make unit turnover an efficient reality by consolidating the process. We combine services to ensure a smooth turnover process. Our one-stop system greatly reduces property management burdens allowing them to focus on serving residents and occupancy targets. Contact us to schedule your next rental property turnover.
General Contractor / Remodeling
Construction
Bel Company is one of the leading construction contractors in East Lansing with a team of experienced and dedicated professionals for any project.
Our construction team is ready to develop a comprehensive development plan. What we do may include new additions, alterations, maintenance, and repairs.
We provide bonding for each project and hold the subcontractor contracts. We have the ability to maintain control over the schedule which allows us to drive the project efficiently.
Interior & Exterior Remodeling
Kitchen and Bathroom remodels
Tile
Cabinetry
Trim
Siding
Custom aluminum work
Windows
Doors
Roofing
Gutters
Decks
Concrete
Privacy fencing
Carpentry
Excavation
How We Can Help
We start by quoting the job from packages and verifying bids using cost histories. Then during operation, we manage the daily activity including safety, quality, and scheduling. We are committed to excellence in providing the finest in home improvement for projects of any size. Need an old job up to code? Give us a call today!
What Is It?
Polyurea spray coatings can be used in a wide assortment of applications. Frequently, they are used to resist abrasion and prevent corrosion as well as provide a waterproof lining for all kinds of use-cases. It is a cost-effective product from simple to complex needs.
It can set in as little as 2 seconds and can resist extreme climates from hot to cold. It is best used for flooring, water features, sanitation, waste, containment and even mining applications.
Polyurea Coatings Features
Resists denting and scratching in high-wear areas
Holds shape firm and flexible to avoid breaks or chips
Leak-proof with seamless application
Corrosion and rust protection from elements or chemical applications
Reduces slipping with textured surface
Absorbs impacts to reduce vibration and reverberation noise
Permanently bonds in seconds for fast applications
Available in a wide selection of colors
How We Can Help
Here at Bel Company, we offer not only the best in coating technology, but we also take the time to cater to your specific needs. If you are interested in implementing polyurea coatings into your project, we can help. The first step is to contact our team about the specifics of your project and from there we will determine a solution that is the right fit for you.
Why Spray Foam Insulation Is Superior
The reason to choose spray foam insulation over traditional fiberglass or other insulation is cost-savings. With an impermeable barrier between the interior and outside air, spray foam wall insulation keeps cooler (or warmer in the winter) air inside. Additionally, it can keep allergens and pollutants outside which lightens your HVAC load to work more effectively. Spray foam insulation can also block unwanted noise from beyond the walls.
How We Can Help
Tiny gaps and cracks in your home or office's foundation and structure can let air pass through, making the building vulnerable to weather, pressure changes, and temperature. That outside air also translates to your HVAC systems having to work harder to maintain optimal interior temperatures. If you're ready to make the transition to a more cost-effective, healthy, and comfortable home or workplace, contact Bel Company today!
COVID-19 Custodial Services
Cleaning Services
At Bel Company, we are prepared at this unprecedented time to disinfect and clean your home or office according to the guidelines set by the CDC. We have multiple years of experience in dealing with mold and biological contaminants, and we will go beyond your expectations on a regular basis. Our professionals are ready to perform a proactive service that involves facility-wide cleaning and disinfection.
Target Areas
CDC's guidance for commercial spaces include:
Kitchen/Food Areas
Bathrooms
Schools/Classrooms
Offices
Retail Spaces
Water Fountains
Shelving/Racks
Sales Counters
Carpets and Rugs
Stair Handrails
Elevator Cars
Playground Equipment
Fitness Equipment
How We Can Help
Since the COVID-19 pandemic has spread through the world in 2020, we've all been met by new challenges that have now changed the way we live and work. Washing hands, using sanitizers and cleaning frequented surfaces are now at the forefront of our commitment as we help to avoid further infection and reduce the spread of the coronavirus. Contact us soon to schedule a COVID-19 disenfecting routine.
Mold Remediation and Restoration
Mold Remediation
Formerly considered a mere household nuisance, mold has recently spawned a troubling health concern. Bel Company is a Certified Mold Remediator (CMR), and in fact using state-of-the-art mold remediation equipment, we can transform your home to a healthy state of living.
Bel Company's air-tight containment prevents spores from going airborne which contaminate other areas. Along with our negative air machines and HEPA (High-Efficiency Particulate Air) vacuums, we can remove the toxins within hours. Similarly, dry ice blasting removes mold from wood with little mess. Using these processes, we can complete a home in hours that used to take days!
Methods
We are experienced and educated in the proper removal of mold spores and how to successfully remediate mold by:
Dry Ice Blasting
HEPA Vacuuming
OSHA PPE Certification
Negative Air Machine
How We Can Help
The first step we do is identify that a mold problem exists. With quick remedial response to mold contamination, the growth and spread of mold in a home or office can be eliminated.
The next step is to consult our help. Bel Company is trained and equipped to use the latest and, most advanced techniques and equipment. After you consult with us, we will work with your insurance company (if applicable) to remediate your home or office to a mold-free condition in a quick and timely manner. Your only memory of this disaster is the expedient, courteous, and professional manner in which your location was put back together.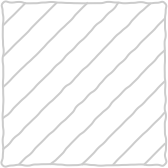 Water & Flood Damage Cleanup
Fire & Smoke Damage Restoration
Mold Remediation Services
Reconstruction Services
COVID-19 Cleaning
Remodeling Services
Facilities Maintenance
Polyurea Coatings
Spray Foam Insulation
New Construction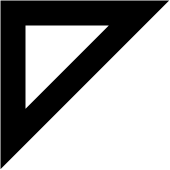 Address
16614 Chandler Road Suite 1/2
East Lansing, MI 48823 USA